Brit School visit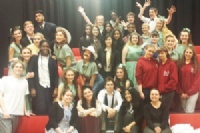 What links Jessie J, Adele, Rizzle Kicks & Miss Clark ...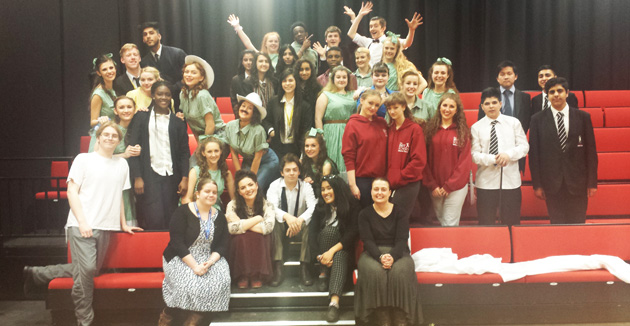 A group of Year 11 and 12 students were recently invited to The Brit School whose past students include Adele, Jessie J, Rizzle Kicks, Amy Winehouse, Katie Melua and Heston's very own Miss Fern Clark, our Music Teacher.
Through Miss Clark's connections (her brother works there too) with this Croydon based performing arts college a trip to see a musical theatre show called Curtains was arranged. This show is part of the students' final major project, similar to a final exam in their BTEC National Diploma.
The students watched an array of colours, dancing, singing and acting performed to an extremely high level and were amazed by the talent of their peers. The reaction at the end of the show was: "I wish we could watch another show!"
Heston students then had the opportunity able to have a Q and A session with The Brit School students and a general discussion about the show.

We hope to have future meetings with The Brit School whose Musical Director is pleased that we have now formed a partnership.