Fund raising for Macmillan and the Princess Alice Hospice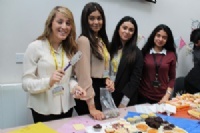 Cakes and coffee raise funds for charities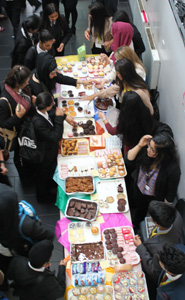 Heston Community School raises money for a variety of charities during the course of the year. Two examples are outlined below:
During the Autumn Term £770.50 was raised by Sixth Form students and staff in Macmillan Cancer Support's "World's Biggest Coffee Morning". A certificate to show "What a difference you made" was recently presented to the School to mark this impressive achievement (below right).
The Princess Alice Hospice will be receiving £185.03 thanks to a staff Bake Off competition where each Year Group team took the advice of Mary Berry to produce a great selection of cakes … one or two may have taken Mr Tesco's advice and just bought their cakes!
The winning group of Tutors who raised the most money was Year 8 under the name of "Eight seen Muffin yet".

The Princess Alice Hospice was chosen as the charity to receive this money as they supported our ex-colleague and Head of Sixth Form Les Edwards during his illness.