Sociology students at Eton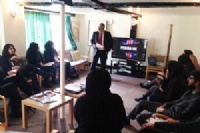 A level students take part in workshops on extremism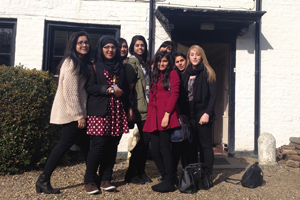 Heston's A level Sociology students visited Eton College for a day of workshops on extremism.

Here is Zahra Choudhry's (13A and pictured far left) report on the day:
"The A2 Sociology students were given a phenomenal chance to go to the Eton Education Dorney Centre, where we were given the opportunity to discuss current affairs in a safe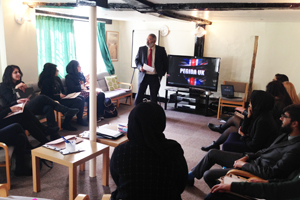 and controlled environment. Accompanied by an additional school, a Bishop and an Imam, we discussed the current controversial issue of extremism, and methods to tackle it on a community front. It was an extremely enjoyable if at times contentious time, but more importantly we were in a safe environment where we were able to discuss and express opinions we did not think we could necessarily express elsewhere.
After experiencing a cultural jarring, we all agreed to take what we had learnt into our local communities. We look forward to working with the Dorney Project again."