Maths Challenge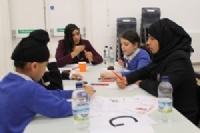 Year 7 'A Team' work with Westbrook students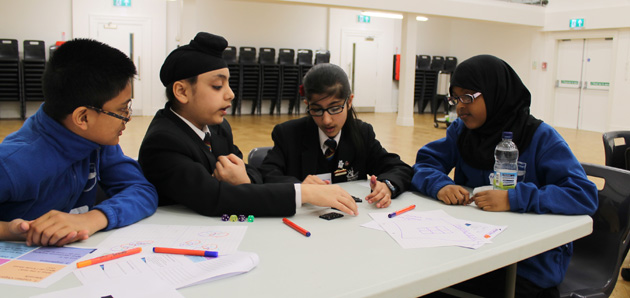 Following on from our successful joint literacy project in November, Year 6 students and teachers from Westbrook Primary School visited Heston Community School on 10th March to participate in a numeracy workshop.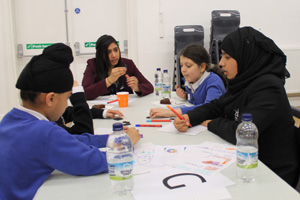 Heston's Year 7 'A Team' students were welcoming and supportive to the younger students. Students have been working on building resilience in Maths and using a range of strategies to solve challenging problems as a group. During the session, they took part in a group challenge and were assessed on their team work, their resilience, their use of mathematical strategies and their final answer. All students showed an impressive level of drive and determination to succeed in the task.
The Year 7 'A Team' will now be leading Numeracy Tutor Time activities to feedback what they learnt about resilience and strategies to approach mathematical problems.