Urban Debate League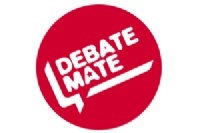 Heston win debate on "Parents & Social Media"

Students from Years 7-9 went along with Miss Dua and Mr Howkins to the Urban Debate League competition which was being held in Isleworth and Syon School. The students who participated in this event had been attending Debate Mate sessions every Wednesday to improve their debating and higher order thinking skills.
Debate Mate is a programme created to improve speaking and listening attainment of students in Years 5 to 10 and to develop soft skills such as leadership, teamwork and confidence. It is also designed to raise students' aspirations and expectations through sustained contact with successful university students and engage young people with the world beyond the classroom, addressing issues that affect them, their communities and the wider world through an activity they enjoy.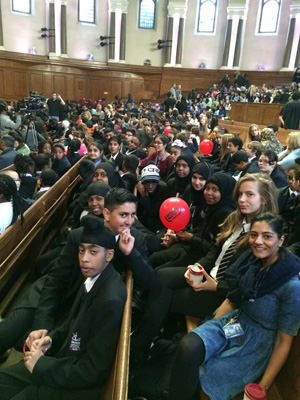 There were 5 schools competing from the Borough of Hounslow in Isleworth, and hundreds more across the country. The first topic of debate was; "This house believes that selling human organs should be made legal." This was the debate which students had been preparing for a week. Despite the nerves, students recall their evening saying; "It was a very interesting experience for us to debate properly for the first time, and we received some very positive feedback from the judges."
After a quick break with pizza, students were then to enter a second debate, this was the unprepared motion: ''Should parents be given full access to their children's social media?''. With only 15 minutes to prepare for this debate, students needed to use all their skills learnt in the after school club to come up with arguments for and against this question. One of the teams from Heston did particularly well winning this debate and this gives them a great chance to compete in the upcoming finals.
Nadia Awad summarised the students' experience: "The debates were a very interesting and intellectually stimulating experience, which we all learned a lot from. We also learned a lot more about the actual debating process, and ways to convey our points across. Hopefully we will win more debates in the coming weeks with the knowledge we've gained today."