Head Girl and Head Boy appointed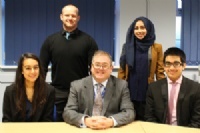 Congratulations to Avani and Kumail and all the Senior Student team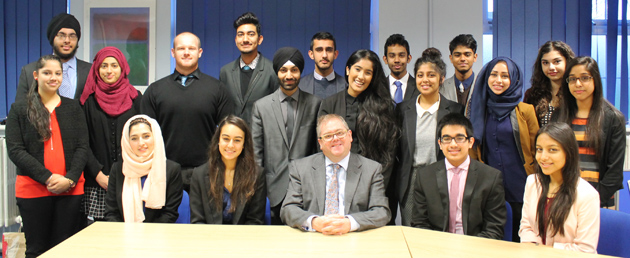 Congratulations to Avani Gupta and Kumail Kermalli who have been appointed Head Girl and Head Boy following interviews and presentations to Headteacher, Mr Phil Ward, Mr Hywel Evans, Learning Co-ordinator for the Sixth Form and Ms Nusrat Khan Assistant Learning Co-ordinator for the Sixth Form.
Both students were delighted with their appointments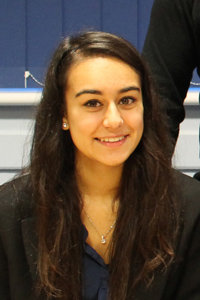 "Becoming Head Girl has given me a huge confidence boost and I will embrace my roll with determination and dedication. As Head Girl I would like to improve teacher/student communication and promote a positive attitude to the School." - Avani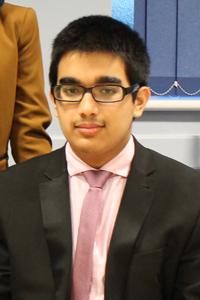 "It is a real honour to become Head Boy of Heston Community School. I look forward to working with the rest of the team, making a positive difference and hopefully leaving a legacy behind." - Kumail

The competition for these positions was very tough and the "judges" had a very difficult decision to make.
Other key roles were filled by the following Sixth Form students:
Deputy Head Boy/Girl
Aman Singh
Harmeet Grover
Assistant Deputy Head Boy/Girl and Chair of Student Council (student governors)
Isra Sheikh
Fabian Chopra
Head of Charities – organising and promoting fund raising events for identified school charities
Kabir Sidhu
Karanvir Gosal
Events Coordinator - Cultural Fusion Show, Parents & Open evenings
Samina Anand
Saina Kanwar
Common Room Lead – Fund Raising to raise money for the common room
Tahira Mahmood
Pravin Suduwelikanda
Year 7 Intervention Coordinator – liaising with Miss Hartley to organise Year 7 support
Sonali Ahuja
Sixth Form Sports – organising and promoting Sixth Form sports clubs and fixtures
Fatimah Zaheed
Shehla Khan
Community Liaison - with Ms Currie
Narain Singh
Well done to them all!