Tag Rugby coaching by Sixth Form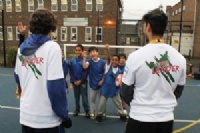 Heston Primary students enjoy a Tag Rugby session

As a part of the School's growing rugby partnership with the RFU 'All Schools' programme. Year 13 students have been helping deliver some Tag Rugby sessions to Heston Primary School. The Year 13 students first attended a Tag Rugby young leaders course in July. The long term goal was for the students to deliver Tag Rugby sessions in local primary schools.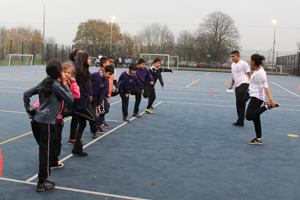 "The Tag Rugby course was fun and it taught me lots of useful skills and practises that I could use when I start coaching groups" - Avita Sandell – Year 13
Over the past few months students have continued to develop their knowledge of what it takes to be a good sports coach through their BTEC Sport course. In these lessons students have been practising teaching each other, experimenting with different coaching techniques and strategies that were taught on the Tag Rugby course.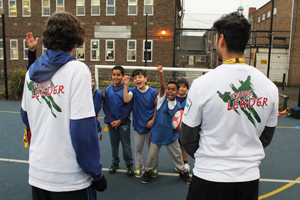 "Coaching the students was fun, I was surprised at how much the students pick up in just a short time. The skills I have learnt and put into the session have helped me develop into a better coach" - Ellis Coleshill – Year 13
"The session was a great opportunity to teach the students and has made me think about going into a career in sports coaching" - Jasraj Kang – Year 13
"All the students should be proud of what they have achieved, it's a nice moment when you see their hard work come together. The Year 13 students' session had an excellent balance of being fun and active but importantly teaching the primary school children new rugby skills." – Mr Stuart Howkins – Assistant Curriculum Leader PE