Sixth Form Drama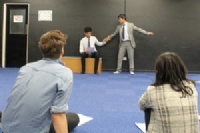 Year 12 students benefit from workshops on Shakespeare and Berkoff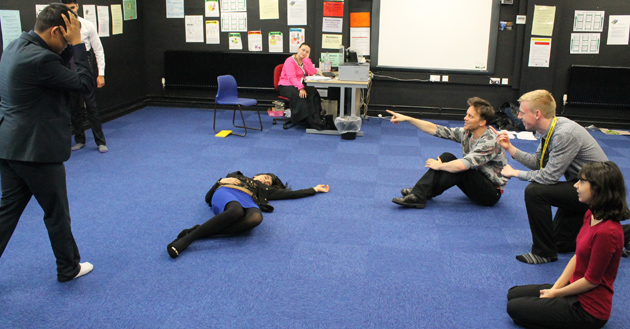 Sixth Form Drama students have benefited from two visitors coming to Heston to run workshops linked to the students' drama texts.
The first workshop was with with Mr Lucas, a Drama practitioner from The Donmar Warehouse Theatre on Wednesday 12th November. Mr Lucas explored Henry IV with the class in preparation for watching a performance of the play a week later.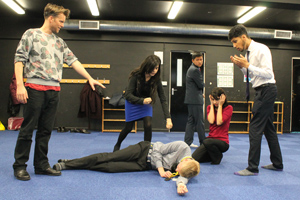 The trip was highly enjoyable and the class were able to meet and ask the cast questions after the performance.
"The theatre was set to look and feel like a prison. The cast were acting as prisoners staging the play Henry IV. When we arrived we were made to feel like visitors coming into the prison. This was a unique experience because it made the play feel real. It was really helpful to listen to the cast and talk about the play. I learnt about methods they had used to become the characters. I was impressed with the way that a Shakespearean play had been cleverly staged to work with only a female cast." - Anup Rai – Year 12 Drama student
Andy Whyment visited the school on Wednesday 17th December to conduct a session exploring Steven Berkoff's Metamorphosis. Andy (pictured below left) is a writer and director at the Music Youth Theatre and his session was much appreciated by the students.