Christmas Lecture at the Royal College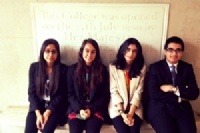 Students learn about Dr Sophia Webster's work in Africa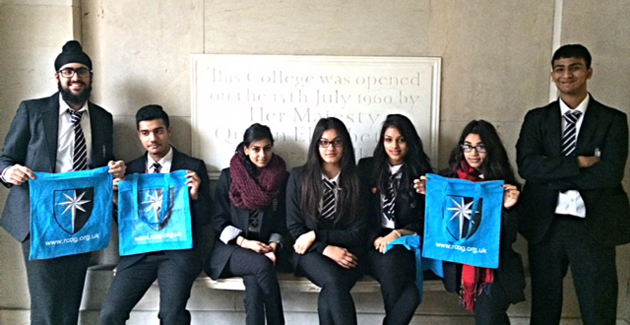 On Thursday 4th December, 20 students in Years 10-12, travelled into central London to attend a lecture led by Dr Sophia Webster, an Obstetrician. It was held at the Royal College of Obstetricians and Gynaecology. Here is Sixth Form student, Avani Gupta's report: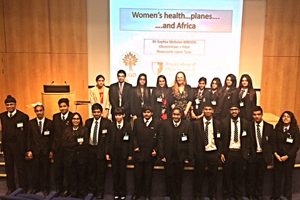 Sophia Webster founded the 'Flight for Every Mother' campaign, where she piloted a small aeroplane though sub-Saharan Africa, landing in 24 countries. Whilst there, Sophia promoted safer pregnancy and childbirth by training midwives, donating equipment and educating many at school. Following the lecture, students had an opportunity to ask Sophia and other medical and health care professionals any questions about their chosen professions.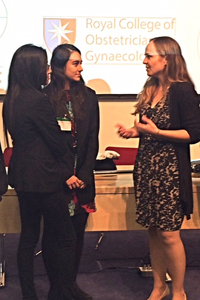 The talk was inspirational and eye opening; it provided the aspiring medical students with a unique experience. This is what some of the Year 10 students had to say about the event:
"The trip was an amazing opportunity and gave me an insight into a different medical career, not just being a surgeon or a GP." - Usmaan Ahmad - 10 Purple
"Dr Sophia Webster's story demonstrated great determination and it was fascinating to learn about the impact her medical work has had." - Nina Fordred - 10 Green
"I enjoyed the opportunity to sit and listen how she has helped African citizens. It has really touched and inspired me as I now have a deeper understanding of the importance of women in our world, not just Africa." - Nikhil Singh - 10 Blue
Avani and fellow Year 12 students, Kumail, Saina and Amnah (pictured below) talked at an Assembly about the work of Dr Webster and their trip to the Royal College.