Looking Good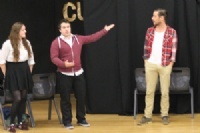 Alter Ego present a show to Year 9 on relationships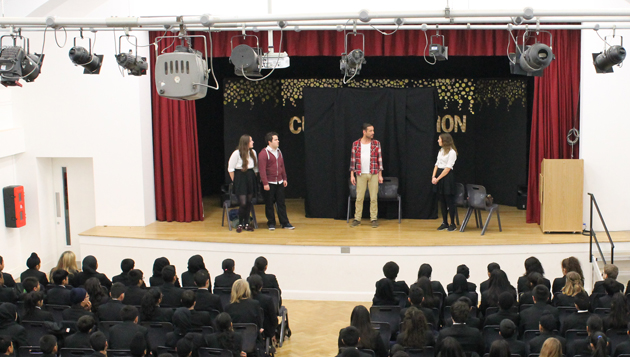 As part of the PSHCE Sex and Relationships unit, Year 9 students watched a performance from the outside agency Alter Ego. It was very relevant to issues which they face as young teenagers, such as bullying and peer pressure.
Miss Sunita Jassal, Learning Co-ordinator for Year 9 was very pleased with both the performance and the students' involvement and interest, she said: "The way Alter Ego acted out real and sensitive issues was particularly effective and thought provoking. It was fantastic to see the students all so engaged and contributing towards the discussions at the end."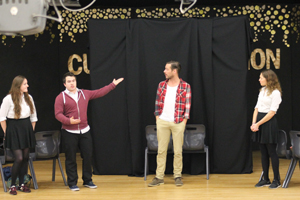 Alter Ego were also impressed with our students: "Well, what a great audience Year 9 were for our performance of Looking Good. Totally engaged. They were really forthcoming and mature during the after-show comments and questions. Brilliant!! Thank you all!!
Here is what some of the students thought:
"The play was really funny and educating. We learnt a lot throughout, as they used story lines that people our age could relate to. The Q&A at the end was a really good opportunity for us to ask any questions to the actors about any worries we had at school or on social media."
Sana Choudary, 9 White
"The play showed a better way of being able to understand this topic and how you can prepare for the future. It was easy to understand and showed a good examples. The play made you understand what choices you should make in life. This helped everyone in many ways."
Amandeep Khaneja, 9 White