Hounslow Borough Careers Cluster Programme - EMSI Pilot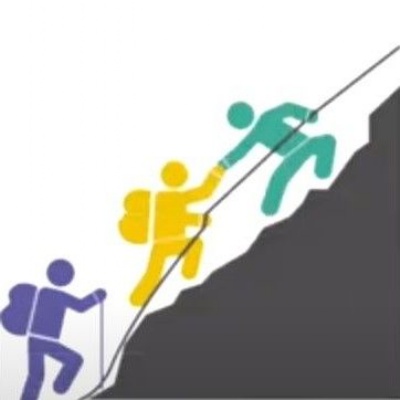 The Careers Cluster programme was an opportunity for the T Level Healthcare Science students to have access to a local labour market tool, which would support their research of career opportunities locally; as well as employer engagement.
In December 2022, the students took part in a virtual employer panel session, where they had the opportunity to talk to the employees from GSK about the range of roles available within the company.
In March 2023, the students went to GSK headquarters and took part in employability based sessions to gain a greater knowledge of the working world. Following this visit, students had access to an online Hounslow Borough funded online labour market tool, where students had the opportunity local opportunities related to their skills and interests.
Through taking part in this pilot, students had the opportunity to explore and understand a wider range of employment opportunities related to Healthcare Science. The panel session opened student's awareness of employment opportunities and allowed the students the opportunity to ask questions. The GSK visit was a great opportunity to see a Global biopharma company and understand the research roles which are available. Student's had the experience of seeing a workplace in action and access to valuable employer contact. The EMSI pilot session, allowed student's access to a useful and invaluable tool, that opens the opportunity to research a wide variety of realistic roles; within the local labour market. Overall this was a fantastic opportunity and will contribute towards the student's career aspirations in the future. A Laing [Careers Advisor]
"In my exploration of healthcare related careers, I had the opportunity to delve into the diverse world of healthcare professions through the EMSI Careers Coach digital tool. This valuable resource provided me with insights into the healthcare careers in my area, shedding light on the various specialisations within the industry. My journey extended further when I visited GSK and interacted with healthcare professionals. Theirs firsthand experiences showcased the range of responsibilities and the importance of teamwork within healthcare. This immersive experience not only broadened my understanding of healthcare careers but also influenced my thinking about future career paths in the healthcare field, highlighting the potential of making a meaningful impact on people's lives". Elisha Kudhail Year 13- T Level Healthcare Science
​"Having participated in the careers cluster programme gave me an opportunity to learn and develop my skills in a wider spectrum. I was involved in a video panel, visited GSK and also used an online platform that showed me lots of opportunities that are local to me. In the video panel and when visiting GSK I was informed about a range of job roles within the pharmaceutical industry that I didn't know existed. Having played around on the online platform, I was able to find so many job opportunities local to me based on some questions that I answered which was fun to do as well as informative." Simarpreet Kaur Year 13- T Level Healthcare Science