Year 10 Geography Trip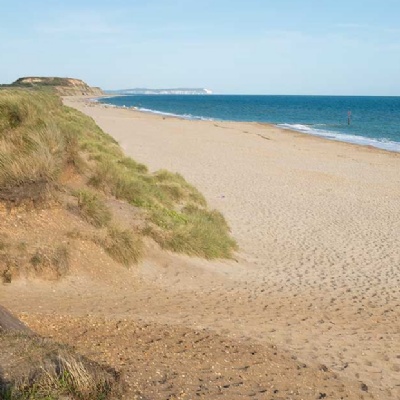 The Year 10 Geographers had the fantastic opportunity to travel to Hengistbury Head near Bournemouth as part of their GCSE fieldwork investigation. The trip was spread out over two days with 60 students going on each day. We arrived at school at 07:00 and were on the coach by 07:30. The coach trip was about two hours long, but when we arrived the long journey was worth it for the amazing views.
The purpose of our trip was to collect data that would help us to answer our key question: To what extent does beach width vary at Hengistbury Head? We went to three different sites and at each site we got into groups of 4/5 and we measured how wide the beach was as well as the rate of longshore drift. To measure the longshore drift, we had to throw oranges into the sea and measure how far they travelled in a sixty-second period.
As we walked from site to site, our teachers pointed out different types of coastal management techniques and also evidence of coastal processes like erosion and slumping. It was really interesting to see in real life what we have learnt about in the classroom and it really brought the subject to life.
All in all, it was an exhilarating experience and we are so grateful to everyone who helped to plan and organise the trip.
By Jassia Kwokova [10Y]