Future Olympian Gymnast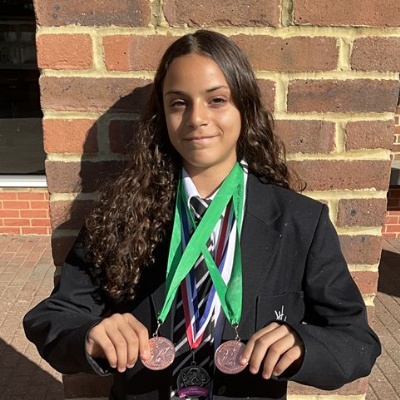 My name is Olivia Cargnello Savvas and I have been doing Gymnastics since I was 4 years old. I now train 17 hours over 5 days per week. Due to several injuries, I had not been able to compete for almost a year. At the beginning of October 2023, I competed in a London competition and placed Silver overall. I also got Bronze for the Beam and Vault for individual pieces. My overall score got me a place on the official London Team as a reserve. Being an elite gymnast is my passion and I am very proud of my achievements and aim to make it to the Commonwealth Games and the Olympics.
With hard work and determination, we can all achieve our goals.