Debate Mate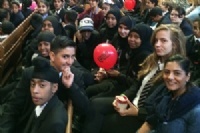 Year 8, 9 & 10 students to start debating after Debate Mate launch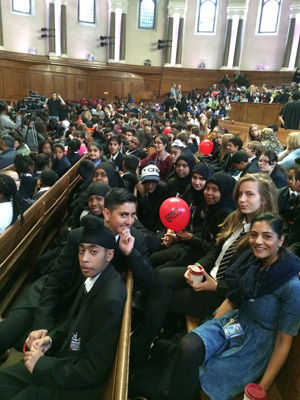 On Tuesday 4th of November, 18 students from Heston Community School visited the Emmanuel Centre in Westminster to represent the School in the grand opening ceremony of a new initiative for pupils called Debate Mate.
Debate Mate is a programme which gives young people the skills needed to become exceptional young leaders – confidence, interpersonal communication skills and higher order thinking. This is done by teaching the students the skills they need to formally debate.
Students from Heston in Years 8, 9 and 10 are going to be involved in this 16-week programme after school which enhances their debating skills, and also helps their confidence, public speaking skills and communication skills. Graduates from Russell Group Universities will be facilitating these one-hour sessions, as lead mentors for the students.
The opening ceremony itself was a chance for students to get a first-hand experience of what it would be like to participate in Debate Mate. A formal debate took place lead by former participants of the programme, university students and experts in debating. The topic was very engaging and discussed whether or not bullies should be named and shamed in public. By opening the debate to the audience, students had the chance to voice their opinion and actively participate in a controversial and complex issue.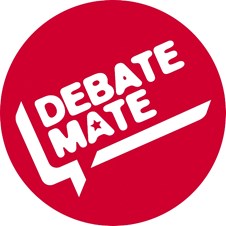 Nadia Awad, 9W commented, "By watching the debate we were able to understand more about how the formal debating process works. Overall, we all enjoyed the experience and we learnt lots about formal debating and public speaking. We definitely can't wait to start the Debate Mate programme next week and learn even more about debating!"