Heston Careers Hub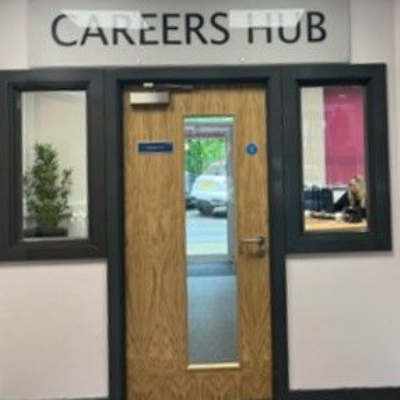 Heston's Careers Hub is a remarkable space that stands out for its accessibility and support. With its open doors to all individuals, it fosters a welcoming and inclusive environment. The Hub is a large, spacious area that accommodates numerous resources and opportunities for career development. It ensures that everyone can freely navigate through the space, explore various career paths, and connect with professionals from different industries. The Hub's visibility is another key aspect, its location makes it easily noticeable to all, attracting students, who seek guidance and support. The dedicated Careers Advisor and the resources available at the Heston Careers Hub are incredibly helpful, providing valuable insights and guidance to individuals, to support their journey to a successful career.
Anisha Nareydoo [13F]
The new Careers Hub is just one example of how our school has a strong commitment to careers education and the personal development of all our students. The Hub is accessible and prominent in the Hogarth Building, with opportunities for all year groups. The new space has a comfortable seating area for individual and group interviews. There are daily drop-in sessions available every break and lunchtime, for students to ask questions or to access careers education, information, advice and guidance.
We have computers available for students to complete applications to Post 16 providers and access for students completing university and apprenticeship applications. Group sessions take place in our meeting area with a large screen to support workshop delivery. The space is modern and inviting, with an increased number of students dropping by.
I look forward to continually inviting students to this space and to support them with their journey after Heston.
Ms A Laing {Careers Advisor]