'An Inspector Calls' at Heston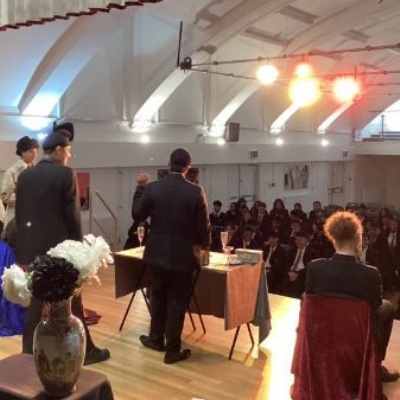 On Tuesday, 21 March, as part of Super Learning Day revision activities for English, Year 11 watched a performance of 'An Inspector Calls' by Drama Impact. This was followed by a workshop with the actors, in which students bravely took on key roles and performed part of the play.
The 'An Inspector Calls' production was an interactive and immersive experience. I really enjoyed seeing the story play out before me, and watching members of the year group have fun whilst acting out the play. The actors provided an entertaining yet educational production and as a result, our understanding of the play was enriched.
Sara Daci [11W]