Peter Radford: Exam Winner Workshop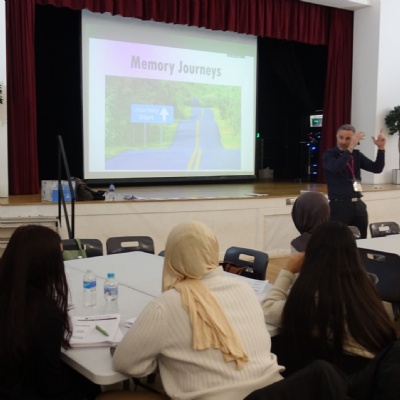 On Friday, 03 March 2023, we invited Peter Radford [Beyond This] to speak to Year 11 students, and selected Year 13 students. Peter is an inspirational public speaker who we have had the pleasure of having in Heston on many occasions to speak to both staff and students. The focus of the Exam Winner Workshop was to motivate students and their growth mindset, work on memory techniques and revision strategies and how students can cope with stress.
The workshop really helped me because I have realised how many revision techniques there are and how I can effectively use them. I really enjoyed that it was interactive as well because it got everyone involved and engaged.
Kiran Gill [11R]
The workshop provided valuable insights into the essential elements of an effective revision session while also highlighting typical mistakes students make when revising. Furthermore, the presenter shared helpful tips on what to do and what to avoid, maximizing our revision productivity. This information proved to be beneficial, as it equipped us with the necessary tools to prepare for forthcoming exams such as GCSEs and A Levels.
The speaker presented clear examples of the differences between a fixed mindset and a growth mindset and explained in detail how each one can impact academic achievement. This encouraged us to reflect on our own mindset and assess whether we have a fixed or growth mindset. This is essential in determining the effectiveness of our revision strategies.
Arshil Warsi [11R]