National Apprenticeship Week 2023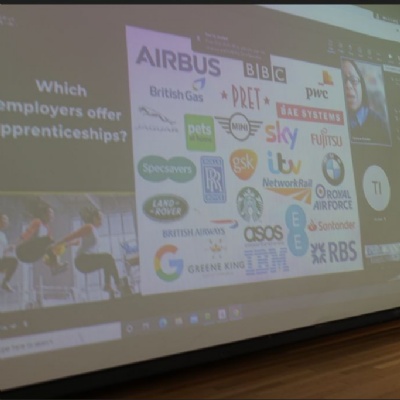 We learnt about the advantages about doing apprenticeship with it being the same as going to university, but you could also gain work experience and being paid as well. They informed us that by partaking in an apprenticeship we could earn just as much or even more than some professions that require a university degree. This reinforced what we were taught and also some of my own research into apprenticeships. They also informed us that doing an apprenticeship was not easy, that it was genuine hard work and we would have legitimate responsibilities especially since we would be in a work environment while learning at the same time. Although given that we would not have to pay our own university fees, we were told about the challenges of working and studying on a degree apprenticeship.
Overall, it was very eye-opening experience and interesting to learn about so many different options for different career path. I would like to have more discussions like this to help me and my peers to make the right decision about training and employment once we finish our GCSE's and A Levels.
Thank you for this experience Miss Jassal, we all thoroughly enjoyed it.
David Tamba [10Y]