Royal Geographic Society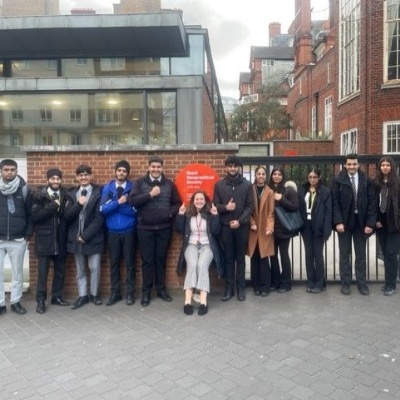 The geography department organised a visit for us to the Royal Geographic Society, where we attended a lecture on 'The evolution of flooding' by Dr Louise Slater'.
The lecture proved to be beneficial as it covered topics relevant to my GCSE studies and also provided insight into what I may learn during my A Levels. Dr Slater's discussion on the causes of flooding was excellent as it allowed us to apply the newly acquired knowledge to our exam questions. I gained a deeper understanding of the fundamental causes of flooding, including climate change, and the importance of being aware of the risk factors and principal drivers associated with it.
As a geographer, it is essential to have this knowledge.
Arshil Warsi [11R]