Year 10 Geography Trip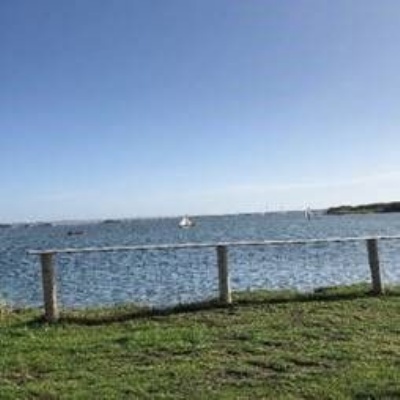 As part of our GCSE Geography course we went on a field trip to Hengistbury Head to carry out some physical fieldwork. The aim of our fieldwork was 'To investigate to what extent beach width varies at Hengistbury Head'.
We started the day by meeting at school at 7:15am (which some of us struggled with as usually were still in bed at that time!) and got on the coach which took us to Hengistbury Head which is in the county of Bournemouth.
After a two hour journey we had finally arrived and thankfully the weather was great, if a little windy, and we soon got to work collecting out data. We had to measure the beach width several times at three different locations along the coastline, and we also measured the rate of longshore drift which we did by throwing oranges into the sea and measuring how far they travelled in a minute. These were both quite straight forward methods, but a challenge was that the seagulls kept swooping in and picking our oranges out of the sea!
As well as collecting data for our fieldwork which we would analyse when back in the classroom we were able to see real life examples of processes and landforms that we had been learning about in the classroom. Seeing first hand evidence of coastal erosion really made us appreciate why hard engineering strategies like groynes were put in place to protect some areas. The highlight had to be seeing 'Old Harry' the stack, having learnt about its formation and see pictures it was great to be able to see it in real life – albeit from a distance!
It was a really enjoyable day and fun to get out of the classroom and see first-hand a lot of things we had previously been taught about in class. We're looking to our human field trip in the summer, which is slightly closer to home as it will take place in Heston
Zamzama Ayoubi [10P]