Super Learning Days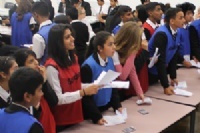 Trading in the Hall and Robots in Hogarth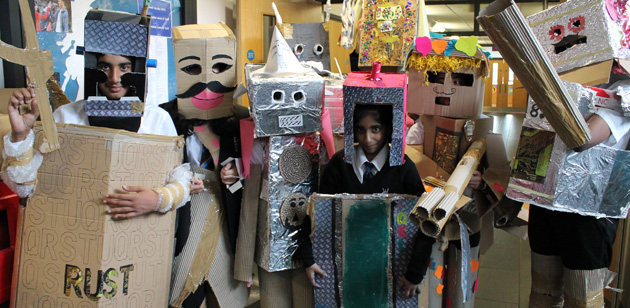 This year's first Super Learning Day concentrated on team work and creativity for Years 7, 8, 9 and 10 as they worked together in small teams to create robots. The task involved design and construction as well as working effectively together. A parade of the final designs in Hogarth showed what can be created from a collection of boxes, tubes, plastic bottles and other recyclable items when Heston students think creatively.
On day two Year 7 worked in teams again on two exercises: firstly as budding inventors in "Dragons Den" pitching a variety of new products including a school blazer with speakers and iPod as well as a built in massage feature. The second exercise saw them create parachutes and appropriate packaging to get an egg safely to ground from the top floor of the Osterley Building.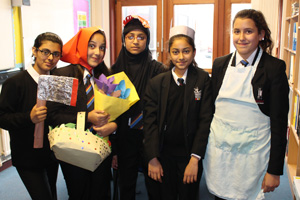 Year 8 had MFL workshops which saw them act out various children's stories in French, Spanish or German. The German re-creation of Little Red Riding Hood was one of the prize-winners. Another group of Year 8 students tackled sporting challenges in the Gym and on the Astro pitches.
Year 9 had a Technology session and designed wire and foil sculptures.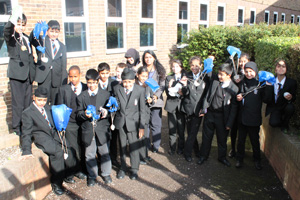 Year 10 became Traders for the day and were split into teams who, after a detailed briefing, had to buy and sell shares in a Trading Room created in the Assembly Hall. The teams had to decide on their investments based on financial reports as well as video footage of business news.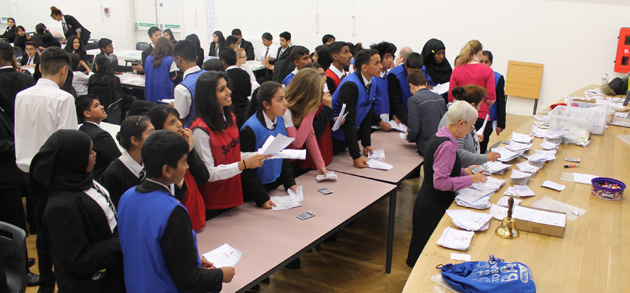 Year 11 students concentrated on English and Maths work over the two days and benefited from the full days to address specific concerns in these two very important subjects.
Year 12 attended three sessions over the two days: Advanced Reading Skills, Refining Essay Writing and The world around you. The sessions were designed to help develop literacy and thinking skills for these students new to the Sixth Form.
Year 13 used the two days to focus on writing their personal statements and completing UCAS applications following research into appropriate courses, universities or other institutions. Specific support was also provided to help students prepare for interviews and presentations.
A number of Sixth Form students also helped junior students with their planning and creativity on the robot making projects.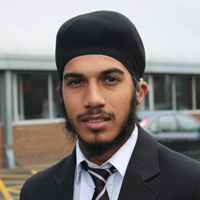 The images featured on this page were taken by Year 11 student Naval Khalsa (pictured right). Naval is a Hearing Impaired student and a keen photographer. His photography, including the Super Learning Day images, will contribute to the work and experience needed to gain a Silver Arts Award.