Stand Up Conference 29 September 2022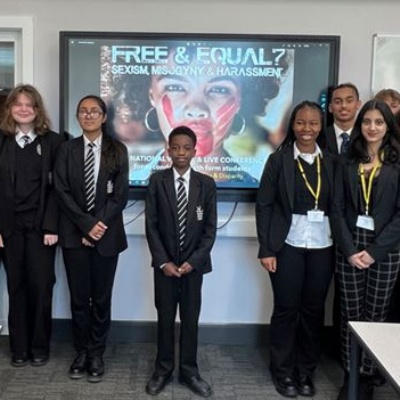 Today's event allowed students from different year groups to explore various issues affecting young people. I took part in a conference on equality with other schools from across the country. The conference had multiple presenters from completely different backgrounds, speaking on a wide variety of topical issues. We learnt about the issues of pornography, child on child abuse and inequality of women in our society. As a group, we chose to discuss the various ways on how to tackle these growing problems. For example: Child on child abuse has, for a long period of time, caused distress on children therefore our group's main verdict was to ensure that children are well educated and they know what actions can cause serious harm, in other words, actions that are wrong. Collectively, after today's event, we felt as though Heston Community School is doing its best in ensuring inequality, harassment or any other issues are being tackled in our school community.
Rezah Haidary Year 12
I found the conference on addressing harmful sexual behaviours incredibly educational and interesting. There were several impressive and powerful speakers who got their point across in a manner that stuck with me, particularly on the issue of feminism. The lessons learnt in the conference will stay with me for a long time, and I am very excited about sharing what I learnt with my year group.
Omolara Moloney Year 12