Year 11 Prom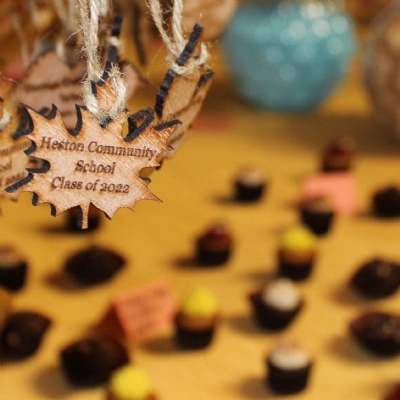 On Friday, 08 July, our Year 11 students celebrated their successes and five-year journey here at Heston at their long-awaited Prom event.
Students certainly dressed to impress, with many of our gentlemen donning bow-ties, blazers and tailored shirts, and our young ladies being adorned in frills, sparkles and satin.
Many danced endlessly to the array of music, snapped silly and suave pictures at the photo booth, enjoyed the variety of food on offer and even took home a bespoke leavers' memento. Also featured were our in-house Sixth Form Team, who were a brilliant asset to the day, helped photograph and organise the event.
Some of our Year 11 students took ownership of creating a Prom that would leave them with a lifetime of memories. From coming in to organise the decorations and balloons to organising a DJ who played a range of up-beat songs, the Year 11s impressed us with their creativity and excitement. We were also able to enjoy the brilliant sounds of our very own Year 11 Dhol players who were able to ensure each student was full of energy and ready for the dance floor!
The day was a brilliant celebration of dance, food, happiness and laughter galore, waving a [temporary!] goodbye to our students as they enjoy their much-deserved, long summer break.
Ms S Jassal [Y11 Learning Coordinator]