Sports Day Success 2022!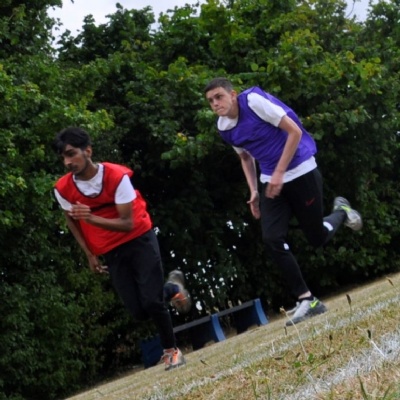 The PE Faculty at Heston Community School hosted Sports Day 2022 on Thursday 07 July. Events ranged from Tug-of-War Battles, to Obstacle Courses and Sack Races, to traditional track and field events.
Student participation, commitment and support of this event was amazing! The different Year Groups cheered on their peers, and competed hard for points.
Standards were incredibly high, particularly in some races. Some new, all-time School Records were set with Julia Kicka in 7G completing the 200m in 32.31 [the previous record holder managed it in 34.81 in 2014] and Rageh Jaamac in 8Y doing the 300m in 46.85 [the previous record for this set in 2015 was 47.83].
Yellow House won 1st place with the most points overall, White House achieved 2nd place, and Red House came 3rd place. But truthfully, everyone who competed was a winner; a massive well done and thank you to every student who took part is due - you all made this a success!
Special thanks also to Mr Fakouri and Mr Saib who provided live commentary for the crowd, race by race, to Ms Wyglendacz, Ms Farmer and Ms Cripps for timekeeping, and to Ms Davies and Ms Jennings for collating the results.
We look forward to Sports Day 2023!