The Born Free Great Debate - SOAS University London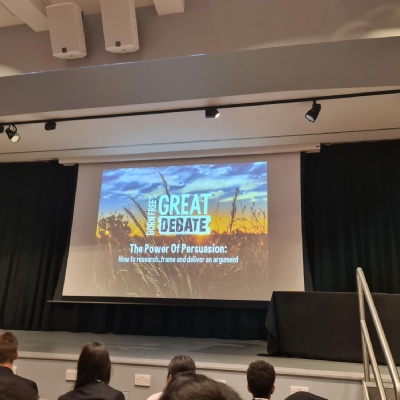 I was so glad to be picked to attend the KS3 Born Free Great Debate on Wednesday 22nd June at SOAS University London [School of Oriental and African Studies]. While we were there, we watched two lectures. The first speaker (Dominic Dyer) spoke passionately about saving bears, badgers and cattle, and how we can make a difference. We also listened to him talk about how important it is to protest for what we believe in.
After the first lecture, we broke off into groups and were given the task of creating an environmental campaign. My group designed a campaign on how palm oil is leading to more and more deforestation, affecting the orangutan population and their habitat. We had to think very carefully about how we could pitch our ideas to our target audience, which was our peers.
Lastly, we attended the last discussion of the day which included a group of panel speakers who answered questions from the audience. They all urged us to use our voice and to find a platform as young people, to make a change.
I learnt some very interesting facts about why we should save animals and our environment. It was both a very fun and inspiring, educational experience.
Kalila Yasin 9P