MET POLICE APPRENTICESHIP TALK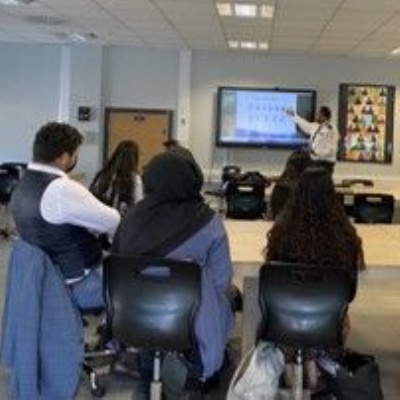 On Tuesday we had the Met Police come in to talk about different pathways and opportunities for careers in policing. They spoke about their personal experiences and their career progression over their years of service. The officers were frank about the difficulties of day-to-day policing but also spoke about the rewards of a career as a Police Officer and the positive impact they make on the lives of citizens in their local area.
One of the opportunities that they discussed was the Police Constable Degree Apprenticeship. I found this particularly interesting as you are working towards a fully funded degree whilst earning a competitive salary. Another thing that was quite interesting about the opportunity was that you would be employed as an officer from day one, making a difference to London's communities and applying everything that you're learning practically on the job. This is an amazing opportunity and I would definitely consider applying in the future.
Yusuf Siddiqui
Year 12 student