Wiktoria's art throughout the Borough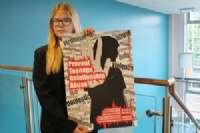 Year 11 student's artwork used in poster campaign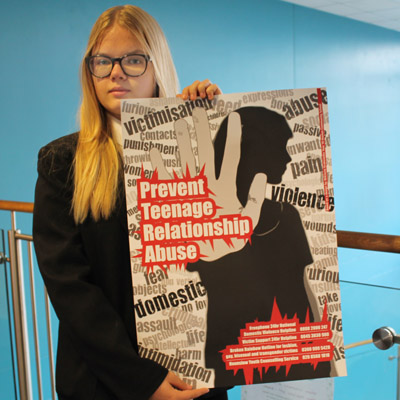 In the Summer Term Year 10 students entered a competition organised by the Learning Respect Programme run by Hounslow Council. The competition focussed on Teenage Domestic Abuse and our students impressed the organisers with their artwork and poetry contributions.
Wiktoria (then in 10 Blue now 11 Blue) won the competition and the organisers were so impressed with her work that they used it to create a poster for their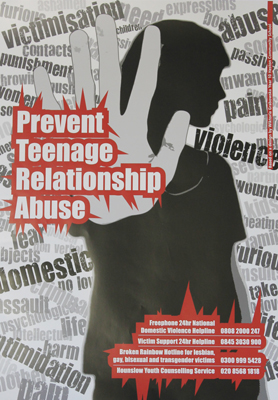 campaign.
The poster, which features an acknowledgement of Wiktoria's contribution, is on display throughout the Borough.
To view the original news story about the competition click here