SUPER LEARNING DAY - MACBETH TRIP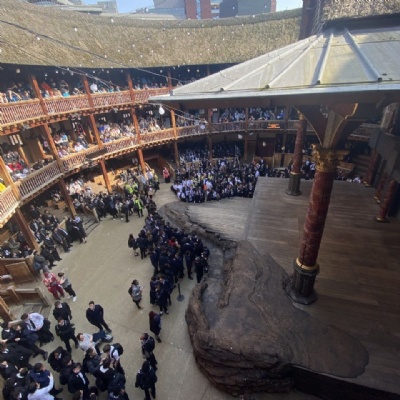 All of Year 10 were invited to The Globe theatre on Tuesday 22nd March to watch a live performance of Macbeth. It was an incredible opportunity for students to experience one of their GCSE texts prior to studying it. The performance, sponsored by Deutsche Bank, was a gripping 90-minute production created specifically for young people. It was an incredible introduction to Shakespeare.
I really enjoyed the overall experience. It was very interesting to see the theatre and the open roof was beautiful. The action scenes between Macbeth and Macduff were really thrilling – the acting was incredible! In conclusion the play was spectacular, and it was a fun experience but moreover actually gave a deep understanding of the play in itself.
Sehraj Chawla [10B]