Super Learning Day - London Trail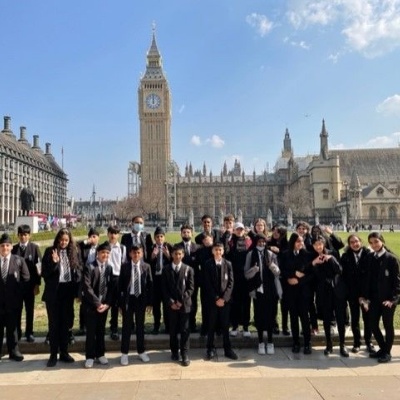 For Super Learning Day, Years 7, 8 and 9 students went on a cultural treasure hunt around London. First, we walked to Osterley Tube Station and took the train to Piccadilly Circus. When we got off the train, we were in Central London!
It was amazing to see all the grand buildings and sites! We walked across Green Park, which was landscaped in 1820 by John Nash, a famous British architect. Buckingham Palace looked majestical and I enjoyed seeing the Beefeaters marching up and down, playing trumpets and drums. The Houses of Parliament and Downing Street were particularly fascinating.
I would definitely love to do this trip again; I saw London in a way I have never before. Thank you for Miss Ryan and all the teachers for organising it!
Jassia Kwokova [8Y]