Year 9 Boys Football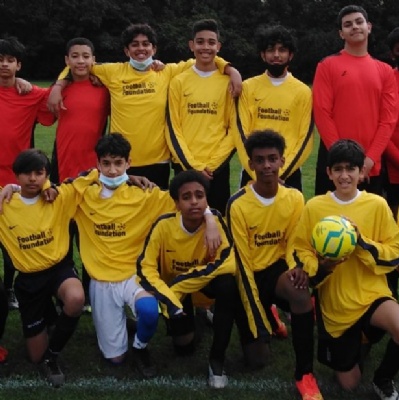 Last week, our Year 9 A team faced Springwest Academy and came out on top, winning 7-3. We analysed their strategy and were able to capitalise on it, using our Thinking ME skills developed in our PE lessons. We all showed hard work, perseverance and teamwork which led to our victory. At the same time, our B team also faced Springwest Academy, losing 10-3. No matter the score line, they kept their heads up and gave it their all. They were resilient and were an excellent representation of the Hestonian values.
On Tuesday, the A team faced Rivers Academy. In the first half we didn't play as well as we could have and it showed with the score line being 4-1 to the visitors. We were determined and didn't give up and that helped us get 3 goals back finishing the game in a 4-4 draw. A brilliant, hard-fought game. This was a performance everyone from Heston should be proud of.
Sahib Bains [9B] and Ryan Madhas [9Y]