Changing Lives in Uganda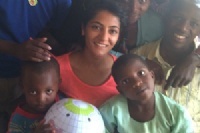 Miss Dua reports on her work training teachers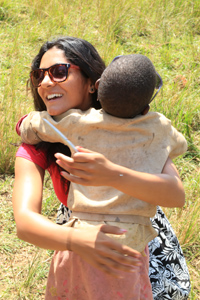 During Summer Term Miss Iena Dua, a Spanish and French Teacher at Heston, announced her plans to use her teaching skills in Uganda during the summer as a much needed volunteer. She needed to raise money to help to fund her trip … she did that with a lot of help from the whole school community.
Here is her report on a memorable trip and her very worthwhile contribution to a programme that trains teachers in Uganda.
Miss Dua's Uganda Report
The Heston Community proved once again how well it can work together to support its members as the efforts of students, teachers and parents lead to a grand total of £1000 being raised in July last year – a total which helped secure my place on the Limited Resource Teacher Training programme in Uganda.
In what can only be described as the most intense 28 days of my life, I spent my summer working with a number of schools in a remote, mountainous region of West Uganda, the Kanungu District.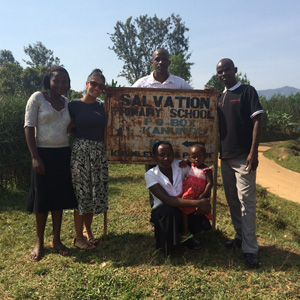 Phase One: Observing
5am starts – in the pitch black darkness, signalled only by the calling of birds, hissing of insects and the smell of burning wood ready for the early morning breakfast. Cold showers and lots of bumping into one another were common practice as we got ready for a day of observations in schools. I was assigned to Salvation Primary School and spent my time observing lessons, providing feedback and also team teaching.
The classrooms were comparably different to those at Heston. Only a blackboard, some chalk and wooden benches were available. The rooms were very small, with uneven flooring, and a big hole for a window. This didn't however discourage the vast learning that took place within these walls and both students and teachers were very enthusiastic, receptive and respectful during classes.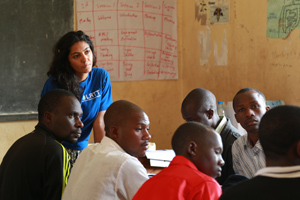 Phase Two: The Teacher Training Workshop
150 teachers from all over the district were split into different groups as we delivered training sessions on effective planning, differentiation, and behaviour management. From observations in phase 1, these were identified as the most common areas in need of improvement.
Tropical thunderstorms with heavy rain, lightning and hailstone each day would leave us muddy and soaking wet. Although we had the luxury of arriving to school in a van, participating teachers would walk for three hours or more in these conditions with nothing but open toe sandals, and mothers happily bringing their babies to sessions was also a cultural norm.
For their hard work, determination and effort, each teacher was awarded with a certificate of completion at a final closing ceremony.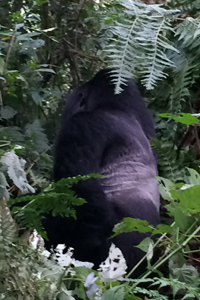 Phase Three: Exploring Uganda
The final phase of the month was a chance to really explore Uganda's natural beauty. Nine of us set off to the Impenetrable Forest which encompasses Rwanda, the Congo and Uganda on a search through the rainforest for Silverback Gorillas. Only 500 are estimated to be alive in the world and face extinction (which may explain why they are a bit camera-shy).
The next day we were woken to a spectacular sunrise ready for an early game drive. Gazelle, elephants, hyenas, hippopotamus, cobs, wart hogs, crocodiles, water buffalo and lions were all encountered during the drives and our boat safari.
The last day took me face to face with one of the most terrifying experiences along the River Nile- extreme white water rafting. The rapids were so strong, the boat inevitably capsized, leaving all onboard completely out of control and at the mercy of the water flow. Being tossed around downstream and kept afloat only by the life jackets was a truly exhilarating experience.
Although there are such great memories of this trip, the words of the Minister of Education will always be prominent in my mind:
"You have made a difference to the classrooms of teachers and lives of students in Kanungu. For that, we thank you."
And with that. I thank you all once again for helping me help Uganda.