Speak Up Workshop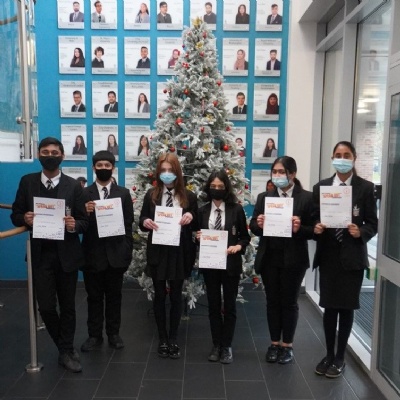 On Friday the 3rd of December, Year 10 students took part in a communication workshop hosted by the Speakers Trust. Speakers Trust are a charity committed to helping young people improve their speaking and communication skills, who work alongside the Jack Petchey's Speak Out Challenge Foundation, to equip students with the confidence and skills they need to share their ideas and reach their potential. The day was an incredible success and offered our students a platform to prepare for their GCSE Spoken Language endorsement. The winner of each group will be performing their speech in the Year 10's end of term assembly, and the top three students will be selected to participate in the next stage of The Jack Petchey Speak Out Challenge.
It was a really gratifying experience and helped to boost my confidence. We got to share some stories and were asked questions about our experience. My mentor, Brendon, was really supportive and helped everyone overcome their anxieties about speaking in front of the class. We got into small group to write and perform our speeches at first and then delivered them to the whole class. Overall, I am very grateful for the Jack Petchey Speak Up Challenge came to our school to do this workshop.
Congratulations to our worthy winners: Kaya Vasudeva, Sanpreet Arora, Simranpreet Sandhu, Mustafa Usman, Diya Harrish, Pavleen Madhan, Shiv Padhiyar and Emily Nicholas.
Nancy Dutt [10O]