SENIOR STUDENTS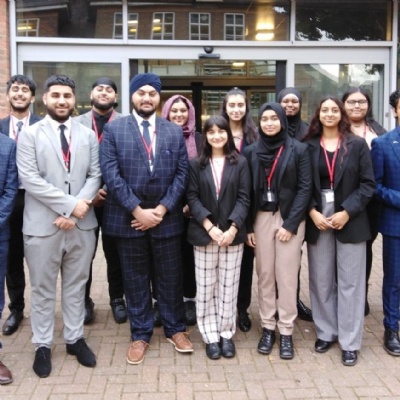 This year's Senior Student applications were outstanding. We had nearly thirty applicants, who all prepared exceptional personal statements to support their applications. The interviews were as impressive and the panel of Senior Teachers were blown away by the preparation that had gone into the interviews and the clarity and eloquence of the presentations.
It was exceptionally hard to whittle down the applicants to the 16 required to make up the team but after 2 days of deliberation, the decision was finally made.
The Team have already begun their work with other year groups as well their specific projects for the academic year.
Well done to 2021 Senior Team, and we can't wait to see you leave your indelible mark on the Heston community under the stewardship of Gurpreet Arora [Head Boy] and Maryam Hussein [Head Girl].