HESTON CELEBRATES OTHER CULTURES AT ART SUPER LEARNING DAY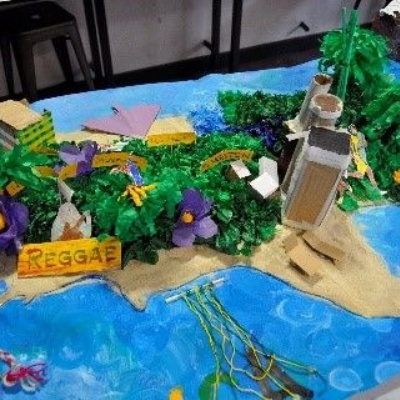 Super Learning Day was so much fun. We created 3-D maps of other countries, such as Vietnam, Australia, France, Russia and many, many more. It was very exciting to learn about different cultures and people! We were put into classes with students from different year groups. At first, I was a bit apprehensive but soon I felt more relaxed as we got to know each other and the country we were researching. We discussed our ideas and planned what we were going to make together. We gathered our materials and sketched our construction plans. I was in charge of making miniature food!
It was fun working with other year groups and talking to different people. We all got to contribute our ideas and worked together to make them happen, overcoming challenges along the way. In the end, we made a wonderful map, which showcased all of our fantastic ideas. We were all very proud of what we put together and celebrated it with each other. Thanks to this Super Learning Day I have made some great new friends and learnt new skills and most importantly, I had an amazing time!