FAREWELL TO THE CLASS OF 2021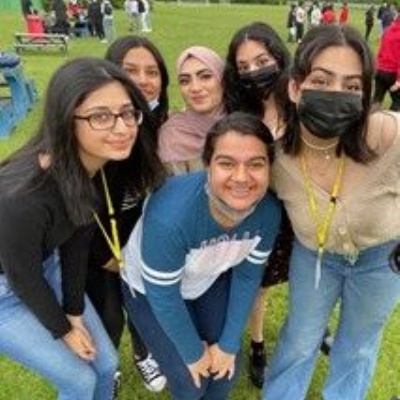 After many years at Heston for most, and a few years for some who joined us post-16, the annual Year 13 Farewell BBQ was held on the 28th of May. Well over 130 students attended and the field was abuzz with games, music and laughter. Year 13 tutors and teachers enjoyed spending time with students and there were tears shed by students and teachers!
The Headteacher's address to students was very moving and students greatly appreciated the efforts the School had made to make their farewell BBQ a success. The storm clouds and intermittent rain did nothing to dampen our spirits and the party went on well into the evening.
We look forward to seeing our 2021 Year 13 students again on 10 August, when they will collect their results, and we wish them well as they move on to their Post 18 destinations.