A HELPING HAND FROM PAST STUDENTS AND RICHMOND RUGBY CLUB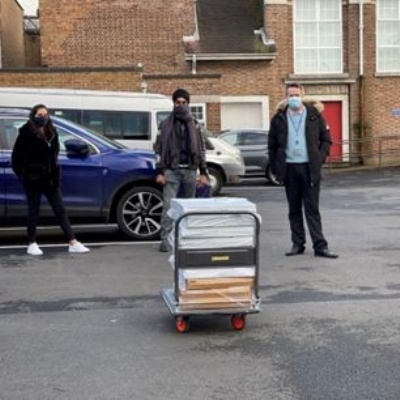 'An interrupted education can have a harmful effect on someone's future potential. During the COVID pandemic, we wanted to help students who were struggling with their 'study from home' setup directly.'
These were the sentiments of one of our past students, Gurveer Calay, who, during the COVID Lockdown, turned his attention to those of our students who needed additional IT support. Through his efforts and made possible by a donation from The Insights Network, which aims to broaden students' educational and career opportunities, laptops and tablets were provided to families. This ensured many more of our current students were able to benefit from the School's online teaching programme.
Driven by a strong commitment to bettering young people's life-chances, Gurveer stated:
'Heston Community School helped many of us achieve our academic goals and we couldn't think of a better way to show gratitude than by giving back to our community.'
Richmond Rugby also supported young people through its 'Tech for Students' initiative. Heston is fortunate to be one of the schools benefitting from their generosity.