Rock Assembly at Wembley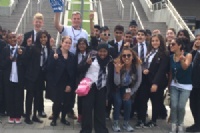 Students attend the loudest and largest Assembly ever!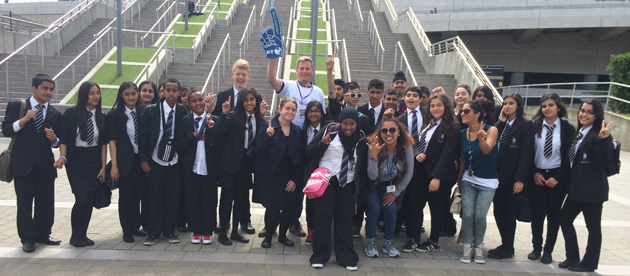 The Rock Assembly is an annual charity event put together by BT, Barclays and the Transformation Trust. It is put on to celebrate the success of students who have worked hard taking part in the BT Digital Champions campaign. 10,000 students from 300 schools attended the Assembly. Here is Year 10 student Zubair's report on the biggest and loudest assembly Heston students have ever attended:
Students embarked on a fun day at Wembley Arena as part of the BT Digital Champions campaign. Students from Years 7, 8, 9 and 10 signed up with the BT campaign created so that students could train others on effective use of the Internet. Around 100 people were successfully trained and as a reward students attended a concert at Wembley Arena on Wednesday 9th July.
Spanish Teacher, Miss Dua, involved students with the campaign as well several teachers. Comments from students described the event as "Amazing" and "Mind blowing". The students and teachers who supported the campaign witnessed the performance of many artists, some of which have several successful albums and many well-known international singles. Artists such as Angel, Misha B, the Dixon Brothers, Professor Green and Conor Maynard were amongst those who performed.
Throughout the event, a series of "Twitter competitions" were held where students had to use certain hashtags in between performances. The winning party won an iPad mini. Although unfortunately Heston didn't win, students still had a wonderful time and wish to go for next year's event too. On behalf of all students, we thank Miss Dua for organising the trip and taking us to the concert.