Top of the Bench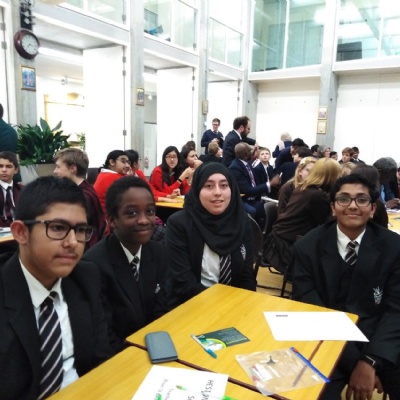 Heston Community School Chemistry students were a credit to the School in this year's Top of the Bench competition. Haleema Wali (11R), Hrishikesh Sonune (10B), Moaiad Adam (9R) and Jai Khosla (9G) competed against 21 different schools across Middlesex for the chance to compete in the national final. The competition, sponsored by the Royal Society of Chemistry, tested the students on a wide range of chemistry that included atomic structure, catalysts and famous chemists in the public eye.
Haleema said "It was a pleasure to take part in the Top of The Bench competition. It was a great opportunity to gain some additional knowledge about the world of chemistry. I enjoyed working as a team with the other students."
Moaiad added "I felt that it was a great evening. I learned a lot of new things about Chemistry that evening and throughout the preparation. I enjoyed the competitiveness between the schools and felt that as a team we did very well."
Unfortunately, the team were unable to qualify for the national finals but we would to extend our best wishes to Harrow School who finished in first place and will therefore be representing Middlesex. Thank you to Mr Sanders and Mr Narayan for training and accompanying the students.