GCSE GEOGRAPHY FIELDTRIP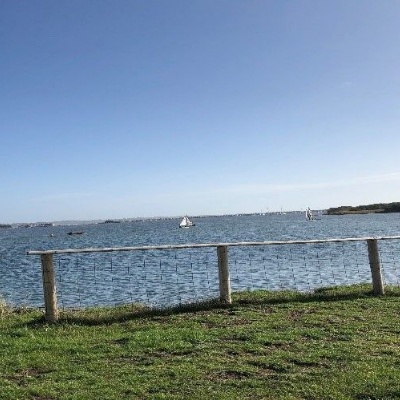 Year 10 students headed to Hengistbury Head, in Bournemouth, to conduct their annual GCSE Geography fieldwork.
In preparation, time was spent in lessons devising a hypothesis, and coming up with ways to collect data to help them either prove or disprove their hypothesis, before heading to the coast to collect the data to be analysed.
With the weather Gods on our side [most of the time!] and the sun even making a brief appearance collecting the data was a pleasant task for the students. In addition, students could see coastal landforms such as spits, sand-dunes and cliffs as well as examples of slumping and longshore drift.
Remarks included:
'I hadn't appreciated the scale of a spit! The process of its formation makes much more sense now seeing it for myself.'
'It's quite cool actually coming to see the methods of hard engineering that we studied in class in action, I get how they protect the coast now and also why the coast needs protecting.'