MEDICINE APPLICANTS OFF TO A FLYING START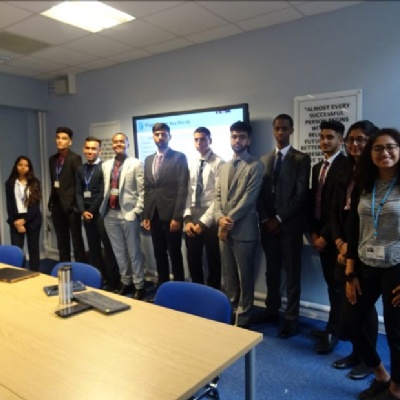 Year 12 and 13 potential Medicine applicants were very lucky to have Amruni Choudhari [5th Year Med Student at Imperial] delivering a session supporting applications for Medicine. Ms Choudhari described how she made her decision to pursue Medicine and the steps she took to successfully secure a place at Imperial College. She provided invaluable support for students by reviewing personal statements and offering tips and guidance to help students navigate the requirements of this most competitive field of study.
Mohammed Hamid Year 13 student praised Ms Choudhari's the time and effort in coming into school to support students and thought her approachable and friendly manner along with the wealth of information she provided made the day very rewarding.