Another Year of Outstanding GCSE Results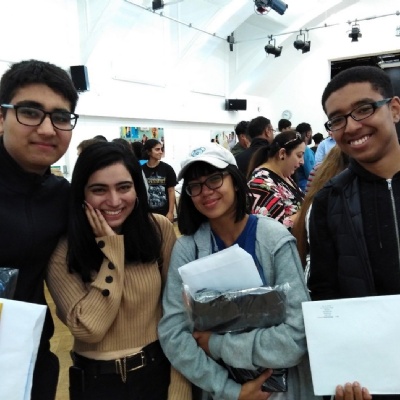 Our students have produced an outstanding set of examination results, with 24% of all our GCSE entries securing a grade 7-9 and 5% grade 9.
Stellar performances came from Jasleen Nagi, who achieved eight grade 9s, Dean Chughtai with eight grade 9s, Jasleen Devgun with seven grade 9s, Yusuf Yahya with six grade 9s and Talha Javed with six grade 9s
Headteacher, Ranjit Berdesha, said: "I am very proud of all of our students and teachers who have worked hard to achieve the successes they have. It is wonderful to see the vast majority of our students achieving results far above what was expected from them when they joined us in year 7. I look forward to welcoming back many of our students and seeing them achieve further success in our Sixth Form."