Music, Dance, Art ... and a Bouncy Castle!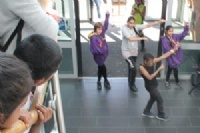 Heston's Community Festival combines Art, Science and a Bouncy Castle
Heston's Community Festival featured students and staff performing for our visitors in the Hogarth Building.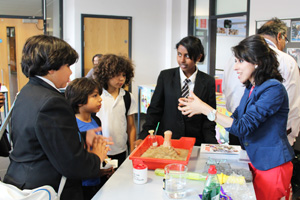 Both the Arts and Science were in evidence with an Art Exhibition showcasing students' A level artwork and the chance for visitors to create their own art in Art workshops. Volcanoes erupted as part of the Science demonstrations provided by ex-student Meriame Berboucha who is currently studying Physics at Imperial College.
To view more of our students' artwork visit the Galleries page
The more traditional Festival attractions were also there with a Bouncy Castle and a variety of stalls.