The Brilliant Club Project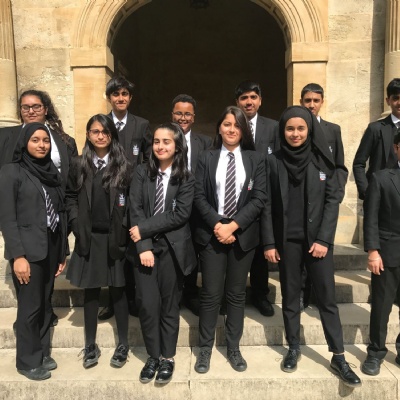 On Tuesday 7th May, twelve Year 9 students attended the graduation ceremony of The Scholars Programme, organised by The Brilliant Club. This event took place at Wadham College, University of Oxford. Over the last 5 months the students have attended a launch event for the project at the University of Reading, engaged in university-style tutorials, researched and written university-style assignments and finally attended the graduation event and one of the worlds most prestigious universities. Our students have had the wonderful opportunity to be educated by Dr. Jacob F. Field, who enthused and inspired each student throughout the project. One student summarised their experience below:
"The graduation trip at the University of Oxford has taught me to respect many things - resilience, passion, intellectual skills and critical thinking. During The Scholars Programme, I have learnt that everyone perceives the world in a completely different way, whether they think of them as theoretical or purely based off of derived myths. The programme has enticed me in ways that I would not have imagined myself being interested in and has taught me to think in a more diverse context. I am happy to be a part of such an amazing opportunity and I hope that this will benefit people for generations to come as it did for me."