Eton Medical Careers Day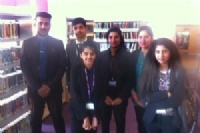 Year 12 students find out more about medicine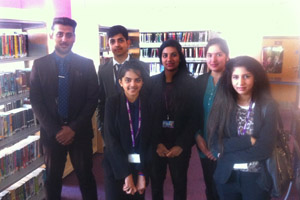 On Saturday 21st June, six prospective medical students attended a Medical Careers Day hosted by Eton School. This event provided a great opportunity for our students to gain further insight into the medical application process, liaise with professionals from various fields and further their knowledge of different pathways available through studying medicine.
Year 12 student Susmitha Dhavala thoroughly enjoyed the event and the experience it offered, stating: "I found the event helpful as the people that were conducting the event were really informative about how to submit a successful medicine UCAS application. The different lectures were also presented in a very engaging way as they were constantly giving us tips and useful advice concerning medicine. Gaining advice from professionals such as the lecturers makes you feel more confident about applying to do medicine because you feel more informed and knowledgeable."
Another Year 12 student Sara Zafar added: "the Eton medicine lecture was amazing! It went into detail on all aspects of medicine at university. I found it so useful!"
A big thank you to Ms Bowton (Co-ordinator for Careers Education) and Mr Evans (Post-16 Learning Coordinator) for their role in organising this opportunity for the students.