Macbeth at the Sam Wanamaker playhouse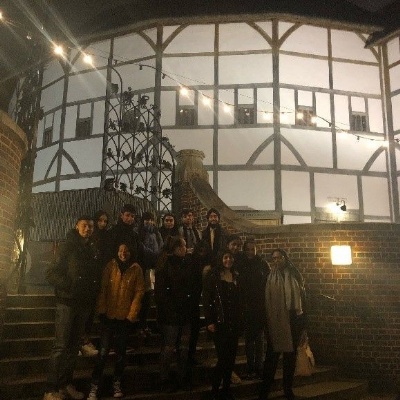 Over the course of three evenings in January, Heston students in Year 10 to Year 13 were given the opportunity to watch Macbeth at the Sam Wanamaker playhouse within the Globe Theatre.
The play was performed solely by candlelight, bringing Shakespeare's tragic tale to life in a truly Gothic and atmospheric environment.
Students enjoyed the performance immensely, particularly Year 11 students who are studying the play as part of their GCSE English Literature studies. They also relished the chance to take the scenic route along the Thames and spot London's well-known attractions.
Thank you to Ms Dinkha for organising this wonderful experience for students.