Cultural Fusion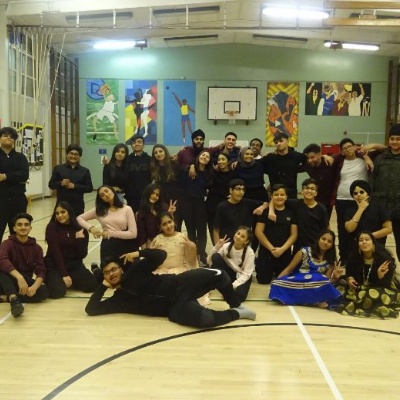 Cultural Fusion was once again an explosion of talent and skill. Students from Years 7 to 13 danced, sang and warmed the hearts of the sold out shows on both nights. Backstage, students worked hard to ensure the lighting, sound and other special effects were synchronised with the performances. The Dhol players received a standing ovation at the end of the night and the delighted audience left shouting for more.
Mr S Grewal, Governor, forwarded this message after the show. "I wanted to drop a short line to say what a fantastic two evenings of Culture Fusion. I supported the children on both evenings with applause and shouts of support. I was hoping you could kindly forward my gratitude after being in the audience and witnessing all the hard work that had clearly gone into making the evenings such successes."
And so, to planning for next year's show which will be even bigger and better.