Price Waterhouse Pathways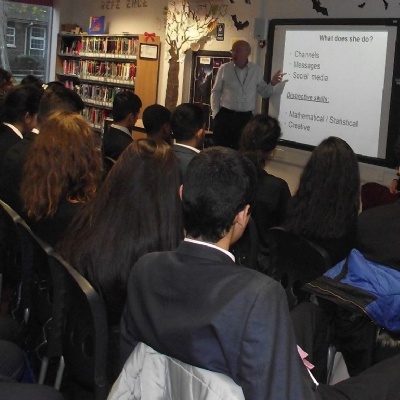 On Friday, 23 November, we had the privilege of hosting Mark Austen, a former Director at Price Waterhouse Coopers (PWC). The aim of the talk was to provide students an insight into different careers paths. He focused on the routes taken by different key position holders at PWC. Students were able to see that success takes many different paths, but the one common thing in them all is hard work. Mr Austen's advice was invaluable to our Sixth Form students, who stand at an important crossroad in their lives.
Comments included: "I learnt that one career path can have many different routes. I also found it very useful to know that being yourself is a key factor in determining success in the future. After the talk, I have definitely been inspired to focus; this was the one key factor that all the successful individuals mention by Mr Austen had in common".