Standards Chief talks to Sixth Form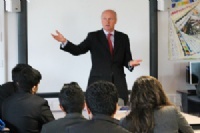 BSI Director talks to Business, Economics and ICT students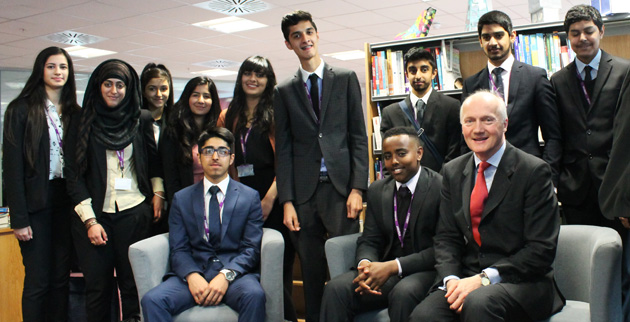 Dr Scott Steedman (pictured above right), Director of Standards at BSI, visited Heston on Monday 16 June to talk to a group of Year 12 Business, Economics and ICT students.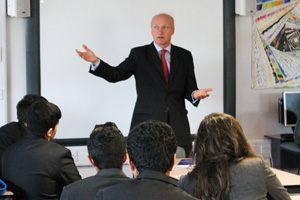 Dr Steedman is responsible for the UK National Standards Body, representing the UK internationally and advising industry and government on the role of standardisation and knowledge transfer in innovation and economic growth. Formerly an academic at Cambridge University, he has spent the last twenty years working on major infrastructure and building projects in the UK and around the world. He has specialised in risk and natural disasters, earthquake engineering, forensic engineering, organisational change and innovation strategy.

Dr Steedman's talk covered the basis of standards and how it supports business and ensures consumer welfare. It was followed by a question and answer session which he concluded by encouraging our students to "Do something that excites you … study a subject that differentiates you and get experience in a wide range of activities and jobs"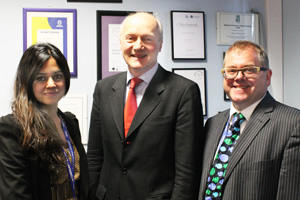 Mrs Nidhi Chhibba (pictured left with Dr Steedman and Phil Ward - Headteacher), Assistant Curriculum Leader for Business Education, said: "The talk was inspirational. Students got a real insight into the role of the BSI and most importantly understood its impact. Dr Steedman gave some valuable advice which I believe will help Heston students to become industry pioneers in the future."
Dr Steedman visited Heston Community School as a part of the Speakers for Schools initiative, which brings inspiring talks from industry-leading, eminent figures into state schools free of charge.