Urban Scholars at Cambridge University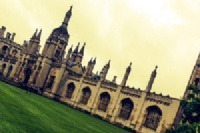 Year 10 students win first prize on Urban Scholars Programme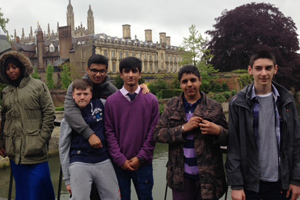 This year has seen seven of our Year 10 students being selected to be part of the Urban Scholars Programme. These students have attended a series of Saturday sessions at Brunel University which have been led by undergraduate mentors and academic tutors. The aim of the programme is to raise academic achievement and aspirations. Students were given the opportunity to attend a residential trip to Foxton, near Cambridge.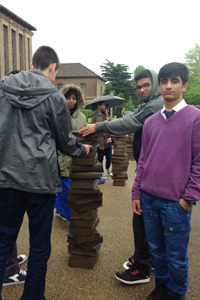 Over the two days the students were placed into groups with students from other London schools where they had to design their own university. They were expected to research around the topic and visited Cambridge University where they toured the grounds and met current students as part of their research. The students then presented their ideas in front of their peers and a panel of judges including members of Hertfordshire and Cambridge Universities.
Congratulations to Karan and Deiv (pictured below) who were in the winning team, and were awarded a £10 voucher for their efforts.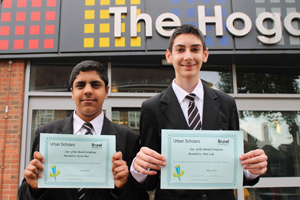 All seven students have been successful in completing year one and will continue into year two where they will be offered lots more opportunities to extend their academic skills. The programme has been rewarding and enjoyable, here is Karan's view so far:
"The Urban Scholars Programme is one of the best experiences I have ever had; it has helped me to improve in so many ways, from study skills to team work. It has been a privilege to be part of it and I look forward to the next year of the programme."