Houses of Parliament visit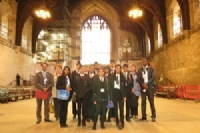 Year 9 students hear debates in both the House of Commons and the House of Lords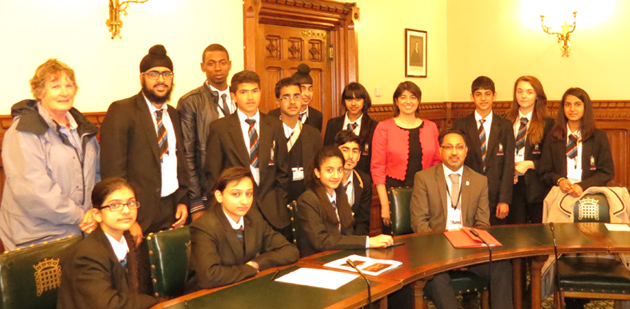 Year 9 students visited the Houses of Parliament where they were able to see both the House of Lords and the House of Commons in action. They also had a tour and took part in an interactive workshop about the history of the Houses of Parliament and how Parliament works as well as learning some unusual facts … did you know Michael Jackson made an offer to buy the Queen's throne in the House of Lords!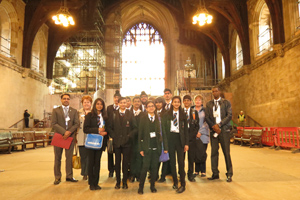 Seema Malhotra MP also joined the students for a brief question and answer session where she identified a typical problem Parliament has to tackle based on some of the suggestions Heston's students made. They wanted lower university fees, but Seema pointed out this would be difficult to fund if another of their suggestions, lower taxes, was also introduced.

The students thoroughly enjoyed the day – here are some of their comments:
"Visiting the Houses of Parliament and having the opportunity to see some of the debates gave me an insight as to what I would like to do some time further on in the future" - Jasmine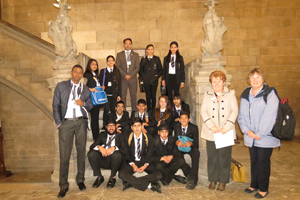 "Silent, (the students had to be quiet in both Houses!) but enjoyable, something new and interesting – a fab trip!" - Ashmat
"A really enjoyable and informative experience. I learnt a lot and took a lot away from this trip." – Manpreet
"I enjoyed seeing everything inside Parliament and seeing a debate in the House of Commons. It was very interesting and worth the time" - Lavanya
The trip was part of The Prince's Trust xl scheme which is a personal development programme for young people aged 13 – 19. It is aimed at supporting them develop the skills and confidence needed to progress into a positive future. Young people work together as a group on practical learning projects, which are designed to boost their confidence, improve self esteem, attainment, behaviour and attendance. These skills and personal qualities can support the young people to achieve more, both at school, and in the future.
Here at Heston we have 14 students in Year 9 who were selected in September to take part in this programme where they are completing two units of study which are Active Citizenship and a Personal, Interpersonal and Team Skills unit. As part of their Active Citizenship module, the students are currently in the process of helping to create Heston's very own Wildlife Garden including a pond that will be on the school site.
Thank you to everyone who made the trip possible and so enjoyable: The Prince's Trust, the Houses of Parliament Education Service, particularly Diane Hedditch, who was our guide and Seema Malhotra MP and her office, particularly Gavin Patel who is an ex-Heston Community School student who works with Seema.

To see more images from the trip visit the Galleries page